"Women in Mining"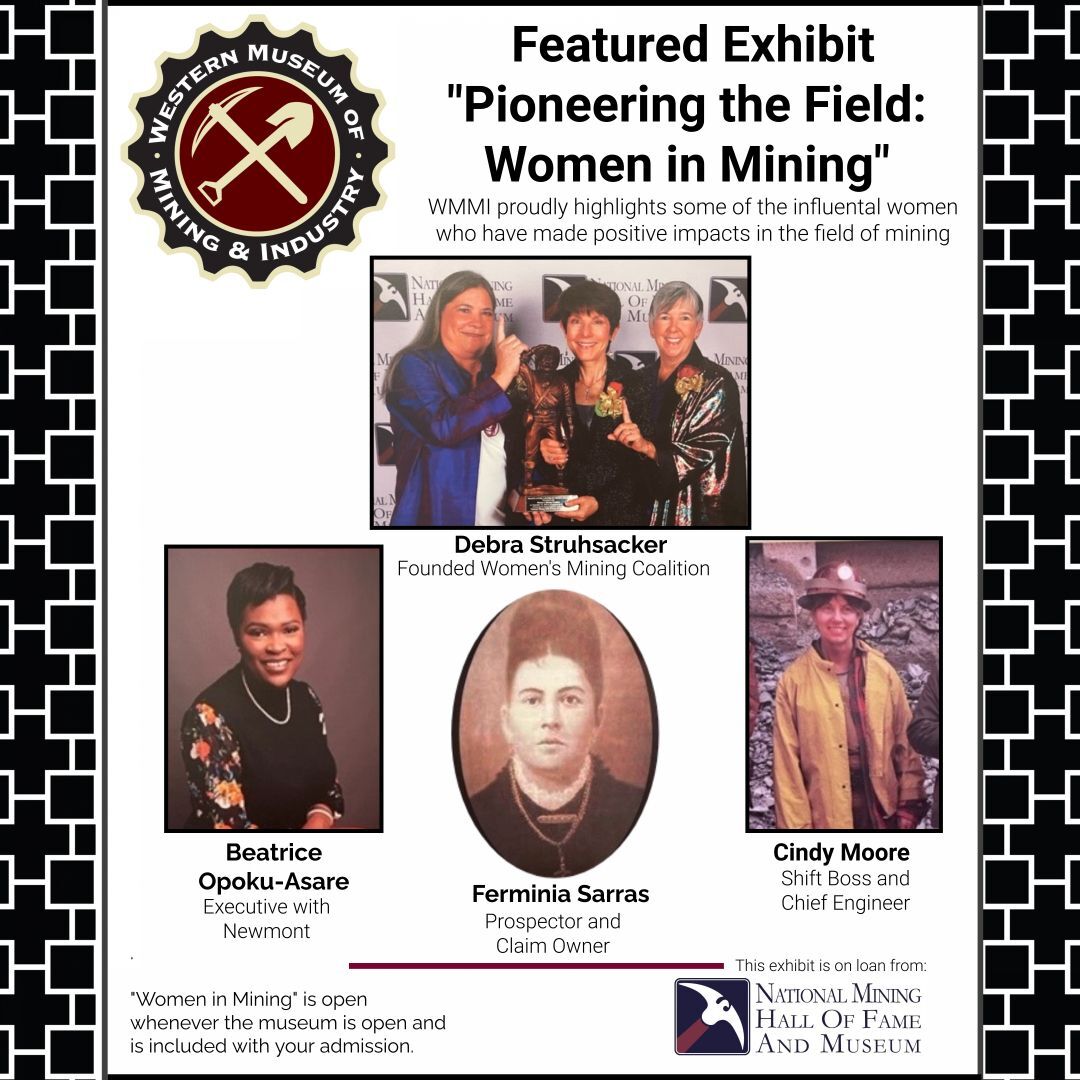 Pioneering the Field: Women In Mining
Pioneering the Field: Women in Mining recognizes many of the influential woman who have made positive changes in the field of mining.  There are a great number of strong women who have contributed significantly to this field;  this collection is a sample to illustrate a wide range of accomplishments over the long history. Learn about their stories, their sacrifices, their challenges and their successes. 
 Pioneering the Field: Women in Mining is on loan from the National Mining Hall of Fame and Museum in Leadville, Colorado. It opens March 27 and is open whenever the museum is open.  The special exhibit is included with your admission.  Museum Members are FREE.
WMMI, Colorado Springs, is open Monday – Saturday, 9am – 4pm.  For more information on the museum's exhibits and programs, call 719-488-0880. 
If you would like to pre-purchase tickets for the museum, click here. WMMI Museum Tickets