Fall Semester Home School Days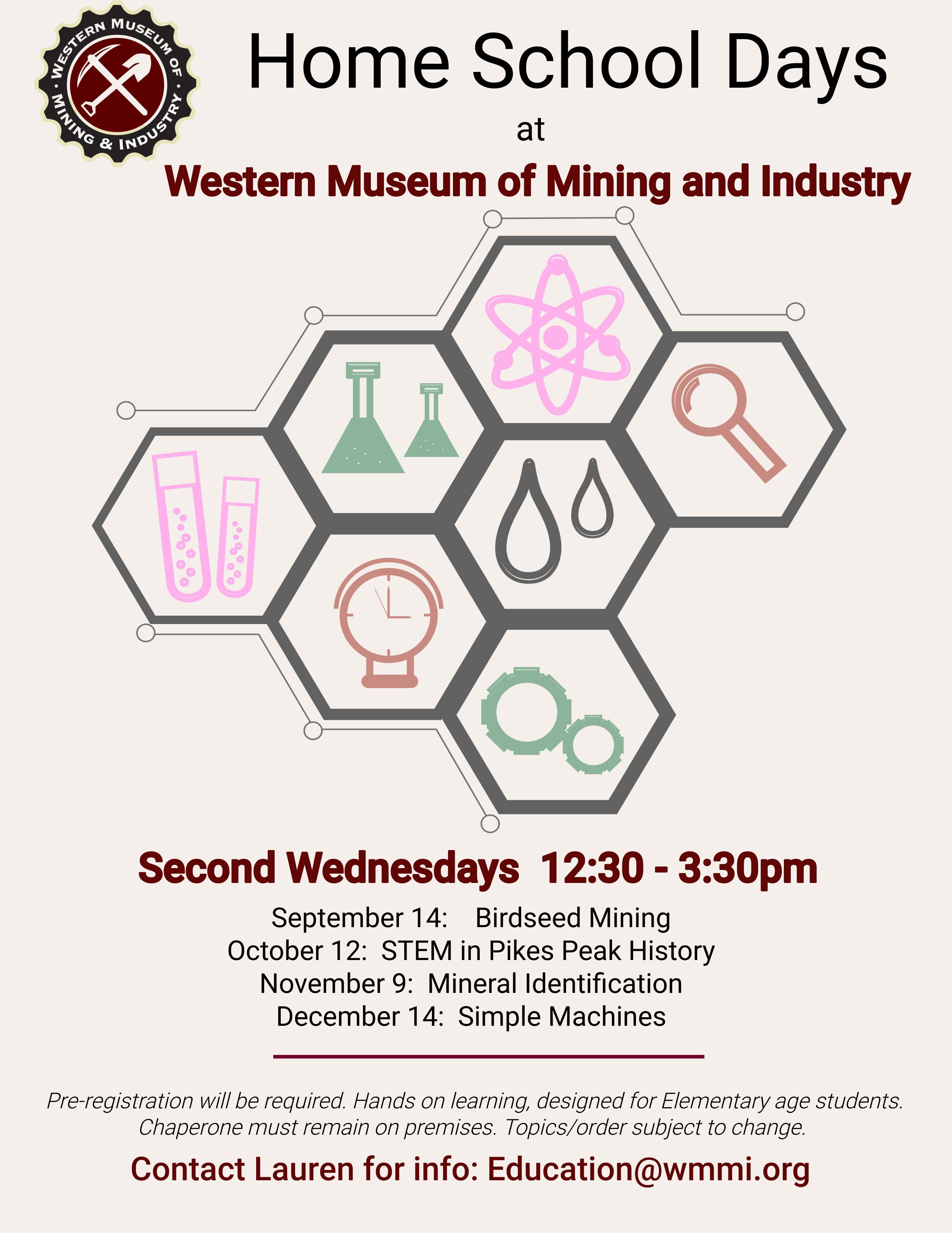 Join us for our Inaugural Semester of Home School Days.  Curriculum is designed for 3-5 grade students.  Each Wednesday will feature a different STEM or Colorado History topic where we explore in the classroom, in the museum and even throughout the historic Museum Campus. 
We do require that a supervising adult be present, but you may work together with other Home School families, students of outlying ages/abilities may receive other age-appropriate activities, please speak with Lauren.

One Class is $15.  If you have multiple students or sign up for multiple days, the price is $10. 

To pay by cash or check, please contact the museum directly.

Please contact Lauren about group discounts and scholarship opportunities. Additionally, during this inaugural Fall Semester, we will be seeking feedback from families to create the best Museum Home School Days program around!  Lauren Email

Space is limited, call, click or register today!