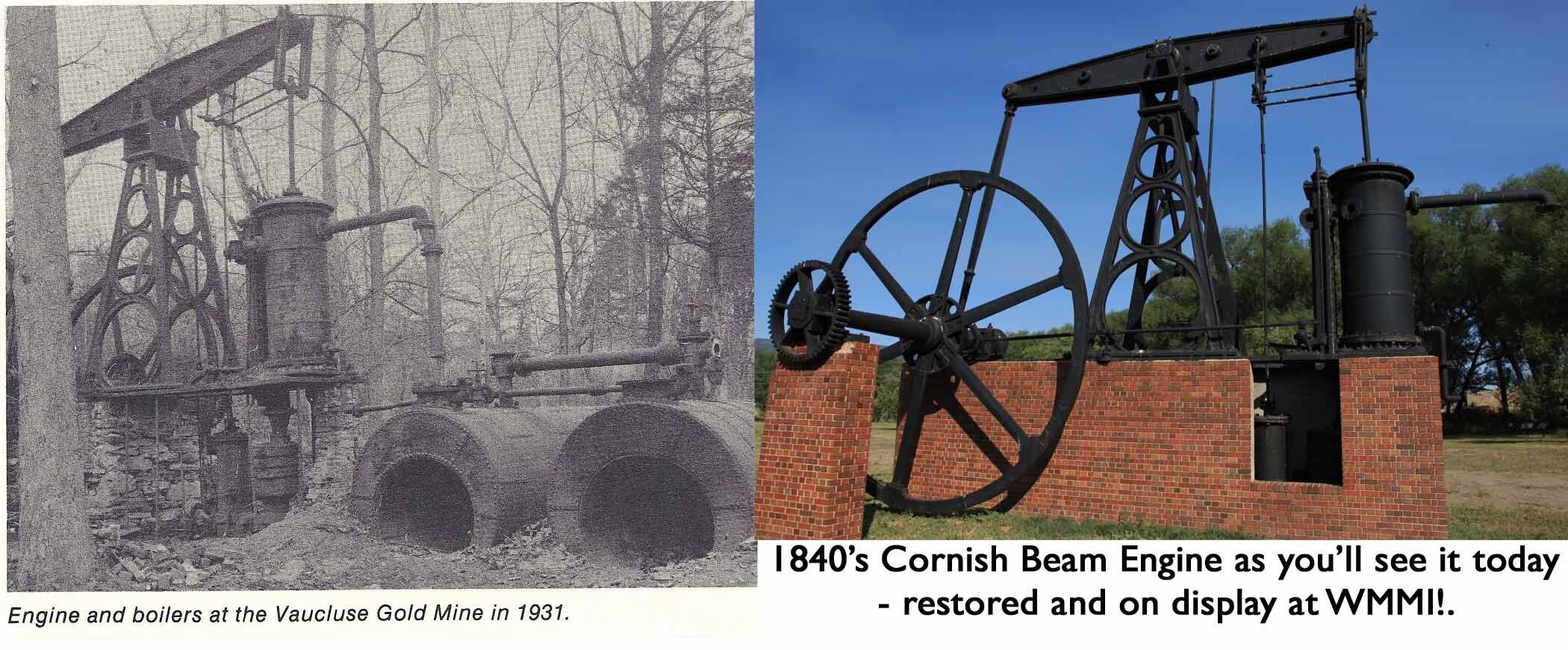 This beautiful machine was built in Cornwall, England in the late 1830's. It was sold to the Vaucluse Gold Mine in Virginia where it powered the mine's ore crushing stamp mill and other machines until just before the American Civil War. 
The mine was re-opened after the war and worked periodically until the mid 1920's, but the engine was no longer used. HENRY FORD purchased the property and rescued the beam engine, taking it to his Deerfield Village Museum in Michigan. In 1983, WMMI acquired the engine, reassembled it and had it up for exhibit in 1987.  It is a beautifully restored engine--reflecting the type of Cornish Engines that were used throughout the West in mining operations in the 19th century. 
See this and many more pieces of American History at the Western Museum of Mining and Industry.