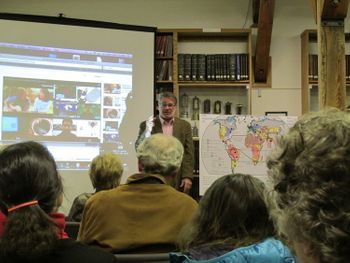 WMMI MONTHLY SPEAKERS' BUREAU LECTURES
The monthly Speakers' Bureau Lectures, hosted by WMMI, are designed to inform and educate members and the general public on important subjects pertaining to the history and science of mining and industry.
Admission is always FREE to Museum members and just $5 per person for the general public.  If a monthly lecture series is held on-line, Members receive an email with the link to the lecture.  The lecture will be released to the general public the next day via the WMMI website.
April 13 Speakers Bureau Monthly Lecture: Ready, Set, GLOW
Mr Conrad North introduced our newest exhibit, Fluorescent Minerals.  We learned about their history, their make-up and what makes them so special.  The Lecture began in the Museum Library at 4pm with limited numbers due to current Covid-19 guidelines and mandates.  Thank you to everyone who came to see our new Fluorescent Minerals Room.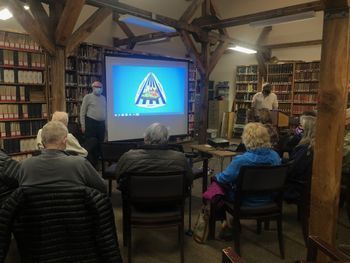 March 9 Speakers Bureau Lecture Series (presented online)