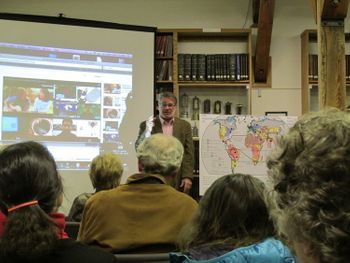 WMMI MONTHLY SPEAKERS' BUREAU LECTURES
The monthly Speakers' Bureau Lectures, hosted by WMMI, are designed to inform and educate members and the general public on important subjects pertaining to the history and science of mining and industry.
Admission is always FREE to Museum members and just $5 per person for the general public.  If a monthly lecture series is held on-line, Members receive an email with the link to the lecture.  The lecture will be released to the general public the next day via the WMMI website.
March 9 Speakers' Bureau Lecture features Dr Rick Sauers, our museum curator, giving an update on the Reynolds Ranch House.  The link will be released to members on Tuesday morning, and then to the general public, via website/facebook later in the day.